About Osliki
Osliki is a decentralized package delivery platform built on top of Ethereum blockchain. The core of the platform is a smart contract Osliki that implements Osliki Protocol. On the basis of the platform anyone can build any business related to or dependent on delivery.
Transparency
All code is open-sourced and available for verification by any person. All data is publicly stored in Ethereum blockchain and also available for anyone.
Decentralization
No censorship, no regulation. No one can close your business, confiscate your funds, ban your account or change the terms of use unilaterally. It is impossible to simply shutdown the server your application is running on.
Immutability
Osliki Platform uses autonomous self-executing non-upgradable smart contracts. Once deployed they cannot be modified or upgraded. Thus, the platform is free from regulation even by developers themselves.
Osliki Protocol
Simple and reliable protocol governing relations between customers and couriers.
Osliki Platform
Consists of the smart contract Osliki, ERC20-compliant OSLIK Token, server application Osliki Scan, Chrome extension Osliki-js and various widgets for embedding into websites. It is also planned in the future to create decentralized applications Osliki Marketplace and Osliki Classifieds.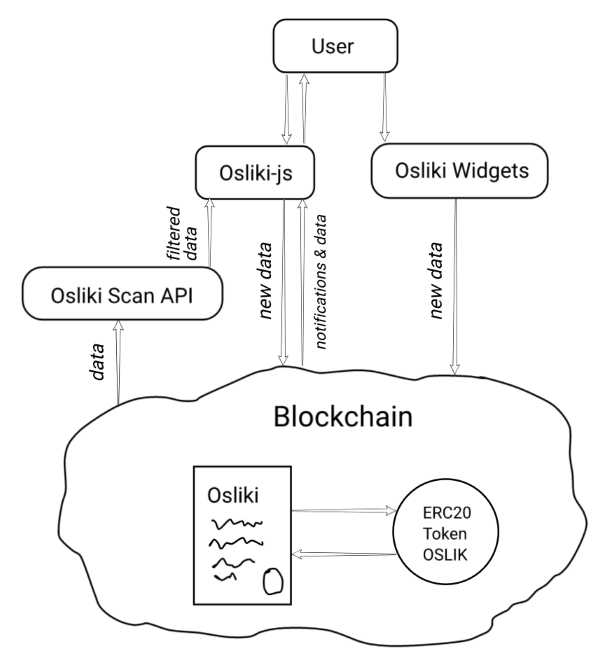 Osliki Classifieds
Osliki Classifieds is a Decentralized Bulletin Board powered by Ethereum Blockchain and InterPlanetary File System.
As a part of the Osliki Platform, it uses OSLIK Token as an inner currency.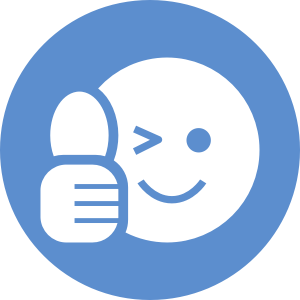 OSLIK Token
Customers can use two types of currency to pay for courier services: ETH (fee of 1%) and OSLIK token (no fee). Payment in ETH will be convenient for a new user as this will avoid currency conversion. It is also advantageous for small orders where a fee of 1% is not as expensive as conversion.
Tokens will be sold during the ICO to raise funds for development and promotion of the platform and services built on this platform.
Currently, it is used to make ads go to the top of a category in Osliki Classifieds application.
Specification:
Standart: ERC20
Type: Burnable
Total Supply: 100,000,000 OSLIK
Allocation: 55% - crowdfunding, 20% - Osliki Foundation, 20% - investors, 5% - airdrop/bounty
Contract: on etherscan
Airdrop
Get free OSLIK Tokens for performing simple tasks.
Steps
After the last step 20 OSLIK tokens will arrive on your wallet automatically. You can repeat steps as much as you want but form DIFFERENT ACCOUNTS and ADDRESSES.
Examples
Here are some examples of services that can be built on the basis of Osliki Platform.

P2P package delivery service. Imagine that someone can deliver you a parcel from another part of the planet in 24 hours. Travelers can transport any items in their luggage or trunk and get paid for it. Customers will get unlimited access to purchases of goods around the world for cryptocurrency.

Delivery drones. Imagine an entrepreneur with a fleet of cargo drones based on the roof of some building in your city. Drones scan data in the blockchain, and if an order corresponds to some specific parameters (an acceptable range and cargo dimensions), they automatically send offers and invoices, and then fly to fulfill the order.

Small sellers. Imagine Mr. X from Craiglist that grows in his backyard a very special variety of cannabis (of course, in countries where it is legal). He sends you a link with the widget where you can add an order to Osliki containing the ethereum-address of Mr. X directly. And even if his account will be blocked, fans of his agricultural talent will always remember where to send orders.

Farmer's foods. You can also imagine a marketplace where farmers sell their organic vegetables, fresh milk and meat. Delivery can be carried out, for example, by drivers shuttling between town and country. Farmers will thus have unlimited access to retail customers bypassing supermarkets.
Q1 2016
Idea and prototype of p2p delivery service Osliki (development frozen)
Q1 2018
Decentralized version of the service.
Formation of architecture of Osliki Platform.
Q2 2018
Preparing and launching the ICO.
Registration of a legal entity (Osliki Foundation).
Formation of team.
Start development.
Q3 2018
Release all nodes of the platform.

Advertising campaign.